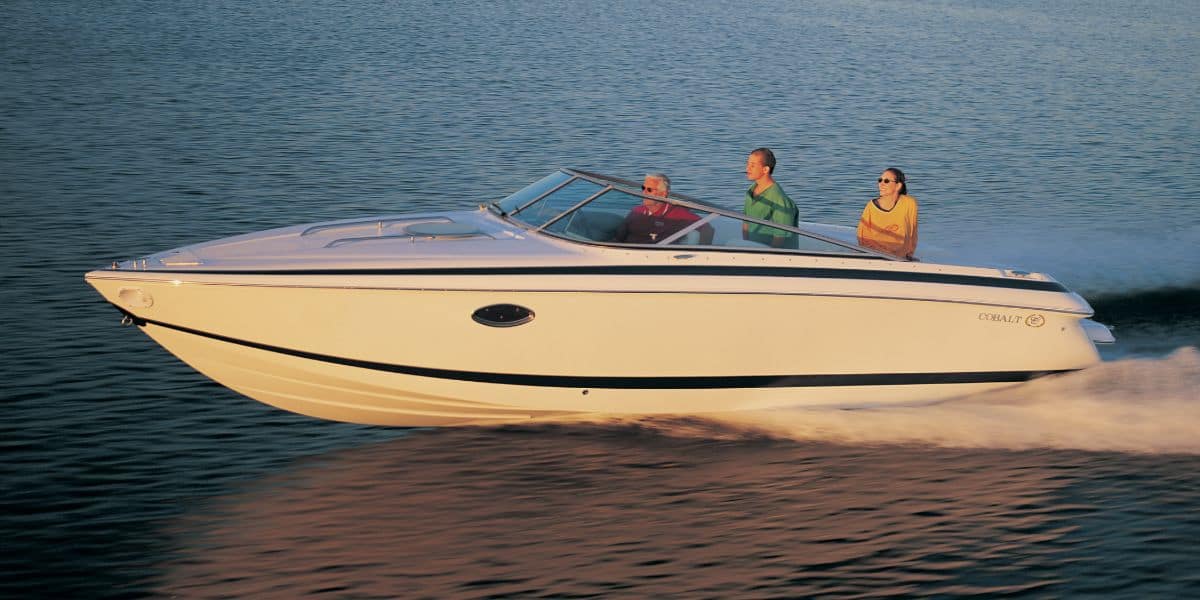 Exterior Boat Lights
Powerful
Boat Lighting
High-intensity hull lights to help safely guide your way home. Radiant courtesy lights to illuminate the task at hand. Our premium LED and halogen lighting is designed to last.
Safety Rails
Safety
Handrails
Enjoy your boat again! Our heavy-duty DOCK BOSS handrails provide steady support during transfers, reduce the risk of slips and spills, and aid in the loading of all your heavy gear.
Interior Lighting
Bright Interior Lighting
Eliminate trip and slip hazards, illuminate tight spaces, and brighten up around the cabin with our selection of attractive, energy-efficient interior boat lighting solutions.
Light Accessories
Marine Lighting
Accessories
From mounting brackets to swim lights, we've thought of everything you may need to help your watercraft have a little more illumination. Our marine accessories are made to last.
Waterfront Dock Lights
Waterfront
& Dock Lights
Beautify your waterfront, increase visibility during transfers, and easily locate your slip, pier, or pilings with our heavy-duty, fully-submersible dock lighting options.
With stylish boat lights and our innovative DOCK BOSS safety handrails, Barnegat Light Marine Products delivers high-quality, corrosion-resistant options designed to improve the look of your vessel, increase the safety of your passengers, and provide long-term, reliable service in a harsh, outdoor environment.
Hull lights, transom lights, and more. Cut through the dark, increase safety, and improve the look of your vessel with these powerful, weather-resistant exterior lighting solutions.
Sailboat, fishing boat, or yacht— our cockpit, and courtesy lights will keep your cabin bright and make stairs, companionways, and control panels easier to see.
Waterfront &
Dock Lighting
Illuminate the water, mark dock edges, and keep boats away from pilings and piers with our heavy-duty, fully-submersible waterfront lighting.
Where could your boat use a little more illumination? We carry a range of mounting brackets and marine light installation accessories.
Our DOCK BOSS safety railings provide steady support, reducing the risk of slips and spills and minimizing strain on your back and knees.
Download our PDF catalog and view at your leisure to find materials information, waterproof and weatherproof specs, and special features.
Lighting For All Your Boating Needs
Find boat lighting for all aspects of marine life from Barnegat Light Marine Products. Hull lights, swim platform lighting, transom lights, place-anywhere dome lights – you want powerful lighting for your watercraft that is UV-resistant, corrosion-proof, and seals out moisture. We deliver.
Proper marine lighting increases visibility and encourages the safety of others. Streamline the embarking and disembarking process, all while improving the appearance of your vessel and reducing unwanted drag.
A trusted lighting tradition since 1975
We're a favorite of OEMs and boat builders worldwide – it's no wonder we're included as standard equipment on many new watercraft models. Most of our products are made in the USA.
Not sure exactly what lighting your watercraft requires? Contact our knowledgeable team and we are happy to help guide you. 
We offer discounts for bulk orders contact us for details!
Sleek, elegant, sturdy, and engineered to last. From exterior to interior, our marine lights increase safety, illuminate shadows, and stand up to the harshest of weather conditions.
Love a good sale? Browse reduced prices you won't find anywhere else. The offers will change over time, but the quality of our products will never waiver.
BULK PRICING DISCOUNTS
Boat Builders & Manufacturers

Looking to use our lights across your fleet? Call us for special manufacturer direct bulk pricing on quantities of 100+.

"As an IGFA Certified Professional Captain I have the opportunity to run and fish on several boats a year, from custom sportfish boats to center consoles. Barnegat Light lights far outshine all others. I have their cockpit lights on my 26 Sailfish. I love that I can change them from a white light while I'm night fishing to a red light for running home and both illuminate the cockpit excellently. I recommend their lights highly."
I came to Barnegat Light interested in upgrading to new LEDs. Brian was friendly and informative and put my needs first. I really appreciated that. Thanks!
Recently purchased a DOCK BOSS Swivel for my aging mother. She's a bit wobbly these days and nervous around the water. Wouldn't come sailing with us anymore. But now she's out on the water with her grandkids again having a grand old time. What a great idea and great product. Thanks again.
I have used various Barnegat lights extensively in my 25 years as a professional captain and I have always received the BEST service, both from the products and the customer support team. Great products!
Our DOCK BOSS aluminum safety handrails improve balance, making dangerous footing and unsafe transfers a thing of the past. Perfect for the elderly, disabled, parents with small children, and anyone whose knees just aren't what they used to be.
Learn how our Gear & Boarding Rail can improve your experience in this brief video demonstration.
Whether traveling by boat, ship, yacht, or dinghy, when you purchase from Barnegat Light Marine Products, you're investing in high-quality, long-lasting marine products that are easy to install and maintain.
Subscribe to our YouTube channel to stay up-to-date on new videos.